They were both righteous in the sight of God, walking blamelessly in all the commandments and requirements of the Lord. Luke 1:6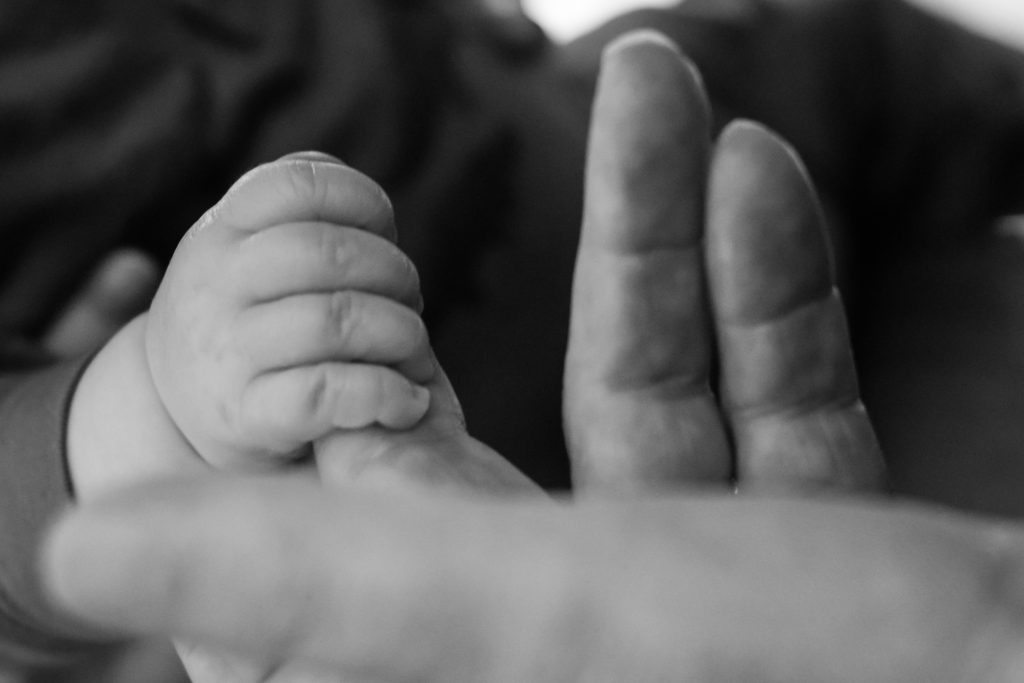 If anyone was to have their prayer answered, it would be someone like the couple described in this passage. They were righteous, not in their own eyes, but in the sight of God – blameless in all of His commandments. Surely, God will hear their prayers. Surely, God will answer.
Who were these people? Zechariah and Elizabeth, a relative of Mary the mother of Jesus. Zechariah was a priest and his wife also came from the priestly line of Aaron. They served God faithfully and obediently lived righteous lives.
But they had no child, because Elizabeth was barren , and they were both advanced in years. Luke 1:7
Zechariah was faithful in his service to God. And yet, his prayer had gone unanswered for years; or, so it seemed. What he didn't understand was God's perfect timing. God's divine plan.
Centuries earlier, God made proclaimed to another priest, "…for those who honor Me I will honor, and those who despise Me will be lightly esteemed." 1 Samuel 2:30
God's Call
This particular day was one that God Himself had chosen. Zechariah was appointed (by lot) to offer the incense in the Holy Place that day. This was a special task that few men received in their lifetime. It was not taken lightly, but with great preparation. The atmosphere was filled with reverence while a multitude of people prayed outside.
During this holy task, Zechariah had a most unusual encounter: an angel of the Lord appeared to him. Zechariah had probably trained his whole life to prepare for the honor of offering incense on the altar, but no one told him he might see an angel during this act of worship. This terrified him. The angel immediately said, "Do not be afraid," and proceeded to give him a message from God.
"Do not be afraid, Zacharias, for your petition has been heard, and your wife Elizabeth will bear you a son, and you will give him the name John. You will have joy and gladness, and many will rejoice at his birth. For he will be great in the sight of the Lord; and he will drink no wine or liquor, and he will be filled with the Holy Spirit while yet in his mother's womb. And he will turn many of the sons of Israel back to the Lord their God. It is he who will go as a forerunner before Him in the spirit and power of Elijah, to turn the hearts of the fathers back to the children, and the disobedient to the attitude of the righteous, so as to make ready a people prepared for the Lord." Luke 1:13-17
The Response
Recovering from his initial shock of seeing the angel, Zechariah listened to the message and then questioned its validity. After all, he had mostly likely given up praying and expecting an answer, being resigned to accepting a childless life as God's will for their marriage. Zechariah explained the problem (of old age) to the angel, and then received a powerful rebuke.
The angel answered and said to him, "I am Gabriel, who stands in the presence of God, and I have been sent to speak to you and to bring you this good news. And behold, you shall be silent and unable to speak until the day when these things take place, because you did not believe my words, which will be fulfilled in their proper time." Luke 1:19-20
---
If only Zechariah hadn't doubted God's ability.
However, God turned this doubt into a sign that shone to many over the years.
---
Though Zechariah and Elizabeth trusted God and served Him faithfully, they thought He hadn't heard their fervent prayer from years earlier. What they didn't understand was that God had a bigger purpose for them, and that included the answer to their prayers coming at the right time. That the seemingly untimely answer to their prayer would serve as a sign for a greater purpose that would point to the coming Savior.
Zechariah had many months to contemplate what God had promised as he watched his wife blossom with the child growing in her womb. Elizabeth withdrew from the public for five months as she grew to embrace the fulfillment of God's answer to her heart's longing. During that time, the angel Gabriel also visited Mary and told her of Elizabeth's joy. When Mary came for a prolonged visit, Elizabeth was immediately filled with the Holy Spirit and prophesied over Mary.
Unexpected Answers
Eight days after the baby was born, Zechariah confirmed his wife's words that the child would be called "John" to the amazement of the people. Immediately, Zechariah regained his voice, gave praise to God, and was filled with the Holy Spirit and prophesied over the child.
All of these events impacted the people of the region in a way that a common birth couldn't. An angel. An elderly couple. A prophecy from Isaiah. A (temporarily) mute priest. A baby. An entire family – unborn baby, mother, and father – filled with the Holy Spirit and prophesying. A delayed answer to prayer.
Fear came on all those living around them; and all these matters were being talked about in all the hill country of Judea. All who heard them kept them in mind, saying, "What then will this child turn out to be?" For the hand of the Lord was certainly with him. Luke 1:65-66
What if we prayed in faith and let God bring His perfect answer at the perfect time without doubting Him?
---
Scripture quotations taken from the (NASB®) New American Standard Bible®, Copyright © 1960, 1971, 1977, 1995 by The Lockman Foundation. Used by permission. All rights reserved. www.lockman.org